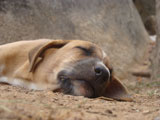 We found sensational pet friendly lodging, dog-friendly hotel suites, pet friendly inns and resorts that welcome your and your pet. All or our suggested Pet Friendly Lodging is Pet Traveler approved. Visit Pet Friendly Lodging that will meet or exceed your expectations. Travel with your pet and enjoy your visit. If you have a question about Pet Friendly lodging, contact us.
Dog-Friendly Inns Hotels & Resorts
Pet Friendly Travel is easy when you take a moment to explore the best Pet Friendly lodging options available. We found California Pet Friendly Resorts, Washington state Pet Friendly Vacations, New Hampshire Pet Friendly Cottages, Vermont Pet Friendly Inns, Cape Cod MA Pet Friendly Accommodations, Florida Pet Friendly Motel Suites and sensational US Pet Friendly hotel suites and rooms in every state.
We are always interesting in discovering new pet friendly lodging accommodations worldwide. Please contact us to share your Pet Friendly lodging reviews, updates and comments.



Bring My Pet is proudly made in America. We are pet lovers and travelers. Our goal is to help your find exceptional, affordable pet friendly hotel suites, inns, resorts and vacations. Thank you for visiting. Please share pet photos on Facebook, visit us Facebook and follow us on Twitter – Bring My Pet.
Do you offer Pet Friendly accommodations or Dog-Friendly lodging? Contact us to feature your Pet Friendly inn, hotel or resort or vacation home rental that accepts pets in Bring My Pet. We share RT and promote our marketing partners worldwide. Put new media, social media and the power of the internet to work for you. We prefer to speak with our marketing partners – reach us 8am – 4pm EST by dialing 802-221-1498.