Bring My Pet
is the
Pet Friendly Lodging website
that delivers Pet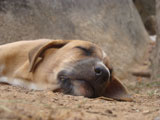 Travelers to your dog-friendly – pet friendly inn, hotel, lodge, or resort. Add your Pet Friendly Lodging website and join pet friendly travelers worldwide in search of first-quality pet friendly lodging accommodations. We feature
only
pet friendly, dog-friendly inns, hotels, resorts and vacation rentals properties. BringMyPet.com targets pet owners and travelers worldwide and enhanced your SEO and social media marketing efforts to bring you new customers. We promote your pet-friendly business online, in social media, and with original content.
Contact Bring My Pet Business
Bring My Pet uses internet pay-per-click (PPC), social media (Facebook / Twitter) and other online campaigns to drive pet friendly travelers to your business.  Bring My Pet – is featured in hundreds of pet travel magazines, web links and quality internet sites worldwide as a resource for Pet Travelers.  We prefer to speak with all our pet friendly properties and may be reached by calling us at 603-444-6750. Our suggested pet friendly properties become internet marketing partners and we share your "tweets" and facebook postings to help you raise awareness on the internet.
Bring My Pet is organized by state. The ads on the state page are placed ABOVE any general pet friendly search form on a first-come, first-served basis. An enhanced listing banner on your state page is the first step to building quality "pet friendly" traffic to your pet friendly lodging facility.
BRING MY PET WEB SITE ADVERTISING RATES
Call 603-444-6750 for ad rates and special offers.